With a flourishing economy and a country which stands as a jewel of Southeast Asia, Singapore is a prime destination for top multinational companies, high-end luxury fashion labels and some of the most prolific businesses. Thus, the richest persons in Singapore have a net worth of billions.
The COVID-19 pandemic dealt a severe blow to the country's economy. As a result, Singapore, like most other nations, saw border shutdowns, bringing trade, business and tourism to a screeching halt. However, when the city-state finally reopened, it saw a massive surge in international businesses and foreign visitors. Hotel and real estate prices soared, and Singapore pooled in foreign investments. With such an upward graph, the billionaires of Singapore continue to see an uptick in their net worth.
However, a September 2022 report by Forbes indicated a slump in the total net worth of the richest persons in the country. It says, "Despite these positive trends, rising inflation and the global tech rout knocked down the combined wealth of Singapore's 50 richest by more than a fifth to USD 164 billion from a year ago." Besides inflation, the Russia-Ukraine war, the rise in geo-political tensions and other parameters have also impacted the declining net worth of many Singaporean billionaires.
Despite all that, the wealthiest in the city-state, which includes names like Li Xiting, the Ng brothers and Wee Cho Yaw, continue to take their businesses to new heights.
Here are some of the top billionaires of Singapore and what they do
Li Xiting
Net worth: USD 16.6 billion
Industry: Healthcare
Born in China, Li Xiting is a naturalised Singaporean citizen and is the country's richest person. He is the founder and chairman of Shenzhen Mindray Bio-Medical Electronics, a supplier of medical devices, which was established in 1991. It is headquartered in Shenzhen.
As one of the largest medical suppliers, Mindray helped boost Li Xiting's net worth when it delivered massive quantities of medical devices and ventilators. It donated devices worth USD 4.6 million during the COVID-19 pandemic to severely affected regions, including Wuhan and northern Italy.
Moreover, developed in collaboration with Dalian University of Technology, Mindray's fluorescent dye in haematology analysis, made headlines as it won the second prize at the 2020 China National Science and Technology Awards for Invention in November 2021.
Other innovative Mindray inventions include the BeneView T Series patient monitor, the Resona 7 ultrasound system, the MobiEye 700 mobile digital radiography system and the world's first Hepatus Series Fibrosis Evaluation System.
Robert and Philip Ng
Net worth: USD 15.2 billion
Industry: Real estate
The country's largest private landlord and property developer, Far East Organization (FEO) is controlled by brothers Robert Ng Chee Siong and Philip Ng. The company was initially founded by their father Ng Teng Fong, who moved to Singapore in 1934 and was referred to as "The King of Orchard Road."
While older brother Robert takes care of the company's Hong Kong wing called the Sino Group as its chairman along with son Daryl, Philip is the CEO of the Singapore portion of FEO. The Sino Group owns Conrad Hong Kong and The Fullerton Hotel Singapore as well. Besides being the largest player in Singapore's real estate and hospitality segment, the brothers have stakes in Hong Kong developer Tsim Sha Tsui Properties.
In August 2021, the companies of these Singaporean billionaires made news when they won a joint tender to redevelop a 99-year leasehold site at Bukit Timah, as they bought the land parcel for SGD 766 million (nearly USD 568 million).
In another major milestone, the Ng brothers inaugurated the 416-room Fullerton Hotel Sydney. It is housed inside a 147-year-old heritage building where the general post office was once located.
FEO is also the only company in the world to have won 10 FIABCI Prix d'Excellence Awards, the highest accolade in international real estate. The Ng brothers ranked second on the Forbes list of the richest billionaires in Singapore in 2022.
Goh Cheng Liang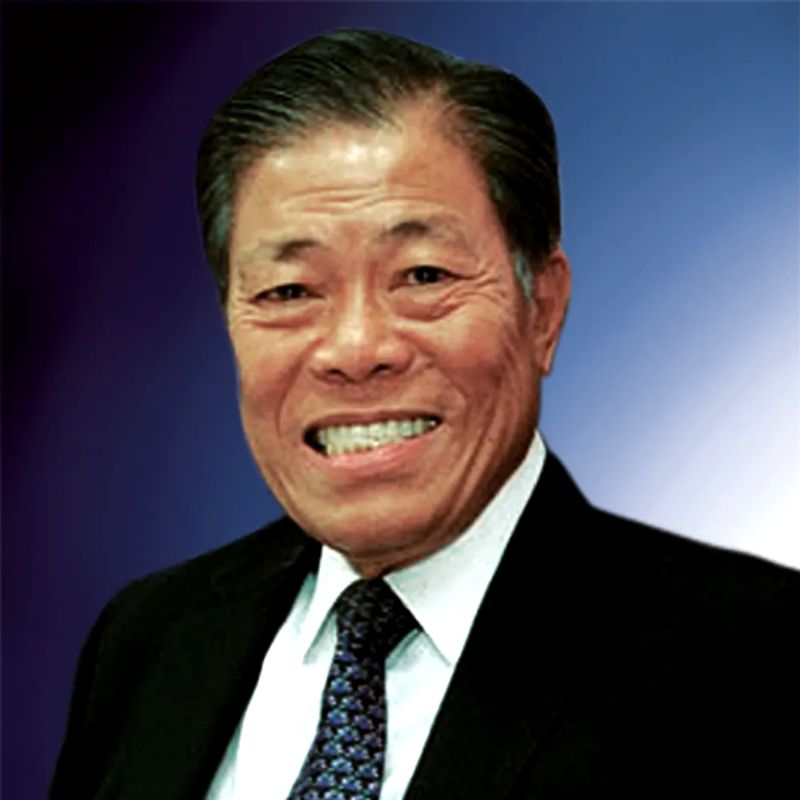 Net worth: USD 14.2 billion
Industry: Manufacturing
Paving the way for Nippon Paint in Singapore, Goh Cheng Liang became the founder of Nippon Paint (Singapore) Co Pte Ltd in 1955 when he set up his first paint shop in the city. He entered a 60-40 joint partnership and named the entity Nippon Paint Southeast Asia Group, or Nipsea.
In 1965, Nippon Paint opened its first manufacturing plant in Singapore and in the 1970s, Goh formed his own company Wuthelam Holdings Pte Ltd, which invests in property, electronics, logistics, manufacturing and trading.
His son Goh Hup Jin was made the chairman of Nippon Paint in 2018. He runs Nipsea as well. In 2021, Hup Jin closed a USD 12-billion stock-and-cash deal that gave him a majority stake in Nippon Paint.
Prior to this, Nippon Paint also inked an SGD 16.69 billion (around USD 12 billion) deal with Goh in 2020, which led to the formation of a single paints and coatings company in Asia. This further boosted the family's net worth by USD 3.8 billion.
The immensely profitable shareholdings in the company make Goh Cheng Liang one of the richest persons in Singapore.
Eduardo Saverin
Net worth: USD 10.5 billion
Industry: Media and entertainment
Brazilian entrepreneur Eduardo Saverin is a co-founder of Facebook (now called Meta) along with his Harvard classmate Mark Zuckerberg. The venture capitalist has been residing in Singapore since the time he gave up his US citizenship in 2012. He draws a major chunk of his wealth from his small but highly valued shares in Meta.
In 2016, Saverin established a venture fund called B Capital with BCG and Bain Capital veteran Raj Ganguly. And in July 2022, it raised USD 250 million to invest in early-stage startup companies. The fund has nearly USD 6.5 billion worth of assets under its management.
As per Yahoo Finance, the fund has over 125 companies in its portfolio and is spread across seven global offices. B Capital is known for its expertise in enterprise solutions businesses, FinTech, and healthcare and BioIT fields.
Zhang Yong & Shu Ping
Net worth: USD 7.7 billion (as of September 2022)
Industry: Food and beverage
In 2021, the power couple held the apex position on Singapore's billionaires' list by Forbes, surpassing Li Xiting. However, they slipped to rank sixth with a net worth of USD 7.7 billion on the following year's list.
Zhang Yong is a naturalised Singaporean citizen and the owner of the famous Sichuan hot pot chain of restaurants, Haidilao. Although its founding roots are in China, Haidilao also has a significant presence in the US, Japan, South Korea and Singapore. Together, the chain has over 1,300 restaurants that yield a business of over USD 3.8 billion. It is known for its impeccable customer service and discounts.
In 1994, Yong started a four-table eatery with his friends, Shi Yonghong and Li Haiyan, and his now wife Shu Ping. Having never finished high school and yet establishing such a prolific business makes Yong an example of perseverance and hard work.
However, during the pandemic, Yong's net worth received heavy setbacks and in March 2022, he stepped down as the company's CEO.
Wee Cho Yaw
Net worth: USD 7.3 billion
Industry: Finance and investments
Founder and chairman emeritus of United Overseas Bank, Wee Cho Yaw is one of the most prominent Singaporean billionaires who has made a name in the finance and investment sector.
He stepped down from the role of chairman in 2013 and retired as the UOB director in 2018. Currently, his oldest son, Wee Ee Chong, serves as the UOB CEO and his younger son Wee Ee Lim holds a position on the board.
Ranked among the richest persons in Singapore, Yaw was appointed as a board member of Singapore Land Group in 1992, and he stepped down as its chairman and director in March 2023. He was succeeded by Ee Lim while Yaw became the chairman emeritus and honorary adviser of the group. He also gave up the position of UNITED Overseas Insurance (UOI)'s chairman in April 2023, which Ee Chong took over.
Under Yaw's leadership, United Overseas Land (UOL) and Singapore Land bought the lavish Meyer Park condominium in the suburb of Katong in eastern Singapore for SGD 392.2 million (over USD 291 million).
Kwee brothers
Net worth: USD 6 billion
Industry: Real Estate
The four Kwee brothers, Kwee Liong Keng, Kwee Liong Tek, Kwee Liong Seen and Kwee Liong Phing, are among the richest Singaporean billionaires who have carved a niche for themselves in the real estate segment of the country.
Chaired by Kwee Liong Tek, the siblings run Pontiac Land, which is a private firm. The company was founded by their patriarch Henry Kwee. He was a Chinese-Indonesian textile trader and real estate developer, who came to Singapore in 1958. Pontiac Land owns an array of luxury hotels and iconic office towers across the country.
Additionally, they have businesses in New York. There, the Kwees own a majority stake in the grand 53W53 building. The tower is designed by French architect Jean Nouvel and is located right next to the Museum of Modern Art.
In 2017, the siblings sealed the Capella Hotel group takeover from hotelier Horst Schulze and three years later, they opened a luxurious five-star resort in the Maldives' Fari Islands, for which they have invested USD 400 million.
The project comprises three properties. They are managed by Capella Hotels & Resorts, The Ritz-Carlton Hotel Company, and Patina Hotels & Resorts. Reportedly, each of them stands on their individual islands bordering a lagoon.
Leo Koguan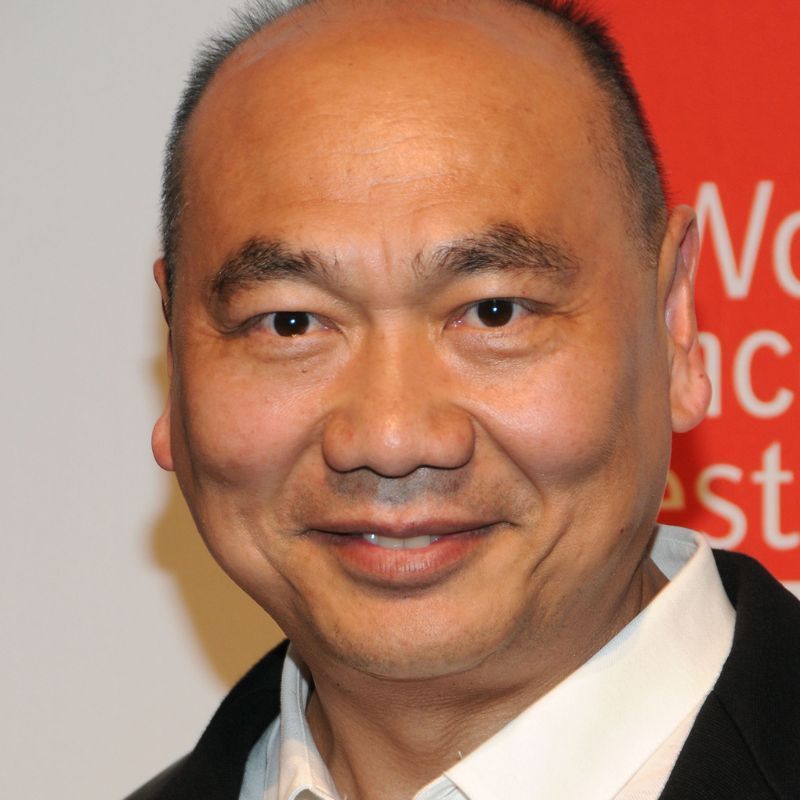 Net worth: USD 5.5 billion
Industry: Technology
The founder and chairman of IT provider SHI International, Leo Koguang is also touted as the biggest 'fanboy' of Elon Musk. The business magnate is reportedly the biggest Tesla investor, holding the third-largest Tesla shares individually. This constitutes a major portion of his fortune.
Born in Indonesia, he completed his master's degree from Columbia University, US, and holds a law degree from New York Law School. Although Koguang is an American citizen, he now lives in Singapore. Here, he reportedly stays in the country's largest penthouse in Guoco Tower, which was previously owned by James Dyson.
As per Business Insider, SHI International racked up a sale of USD 14.3 billion in 2022 — a jump from over USD 12.1 billion in 2021. Its 20,000 clientele also includes names like AT&T and Boeing.
Despite being a Musk admirer, Koguan made news with his 14 December 2022 tweet, which read, "Elon abandoned Tesla and Tesla has no working CEO."
Forrest Li
Net worth: USD 4.1 billion
Industry: Media and Entertainment
One of the richest persons in Singapore, Forrest Li is the founder of the online gaming and e-commerce firm Sea and has been serving as its CEO since 2009. Li is also behind viral internet sensations Garena and Shopee.
In 2017, Li listed Sea on the New York Stock Exchange, which increased its value to nearly USD 120 billion by 2021. However, in 2022, the business faced major setbacks because of changes in high-tech stocks, and his net worth declined. In March the same year, Sea had to close its Indian e-commerce wing because of a tumultuous market.
Li holds an M.B.A. degree from Stanford University's Graduate School of Business and a bachelor's degree in Engineering from Shanghai Jiao Tong University. He is an independent non-executive director of Shangri-La Asia Limited and serves as a member of the National University of Singapore's trustee board.
Kwek Leng Beng & family
Net worth: USD 2.4 billion
Industry: Real estate
Kwek Leng Beng and family featured in the fifth position on the Forbes 2022 list of Singapore's Richest. However, as of 28 February 2023, his net worth has seen a significant drop.
He is the executive chairman of Hong Leong Group, a company founded by his father in 1941. He also serves as the executive chairman of City Developments Limited (CDL), Singapore's second-largest property developer. In 2018, Kwek's son Sherman became CDL's CEO.
Since the time Kwek took up the position of chairman of the Hong Leong Group in 1990, he has helped catapult the company to greater heights. It has an impressive list of over 300 companies under its wing.
Kwek also serves as the chairman of Millennium and Copthorne Hotels, which has over 120 hotels in 19 countries. However, in 2021, CDL agreed to sell the Millennium Hilton Seoul and the plot of land next to it to South Korean asset manager IGIS Asset Management for USD 934 million, reports Forbes.
Honorary Mention
Khoo family
Net worth: USD 6.9 billion (as of September 2022)
Industry: Banking and real estate
The successors of iconic banker Khoo Teck Puat, the Khoo family is known for their real estate investments and holdings. With such net worth, they ranked eighth on 'Singapore's 50 Richest' list in 2022.
Khoo Teck Puat was a co-founder of Malaysian Banking, also known as Maybank, and an investor in Standard Chartered. In 1986, he bought 5 percent of its stakes which grew to 13.5 percent, making him the largest shareholder of the company.
However, one of the richest families in Singapore, the Khoos got the largest bulk of their money from the USD 4 billion sales of their Standard Chartered in 2006.
Khoo Teck Puat's daughter Mavis Khoo-Oei is a Singaporean businesswoman and helms the Goodwood Group of Hotels, which owns the heritage property Goodwood Park Hotel. She is a philanthropist as well.
One of the richest persons in Singapore, Khoo-Oei is the governing director of the Humphrey Oei Foundation, named after her late husband, which looks into medical research, healthcare and education. She is also a patron of The Khoo Teck Puat Foundation, which supports medical innovations.
(Net worth as of 3 March 2023 unless mentioned otherwise.)
(Main and feature image credit: Swapnil Bapat/ @deadlyvyper/ Unsplash)
This story first appeared in Prestige Online Singapore