Are you looking to book a hotel room? Well, certainly mark your preferences so you're not in a room located above the fourth floor. You also don't want to be on the ground floor, according to former soldier and current tourist risk expert Lloyd Figgins.
Figgins explains that the third floor of the hotel is the safest "bet" for two safety reasons.
In an interview with The Sun, the expert explained, "The biggest thing that is ignored is the risk of fire . When you arrive at the hotel you are in an unfamiliar environment that you think is safe. The problem is, if a fire alarm goes off – what will you do? Do you know where the emergency exit is? How do you get to it and will it get you to safety? Is it blocked or locked?"
Because of this, Lloyd says "you should always follow the route of the emergency exit in case of fire, count the number of doors between your room and the emergency stairs."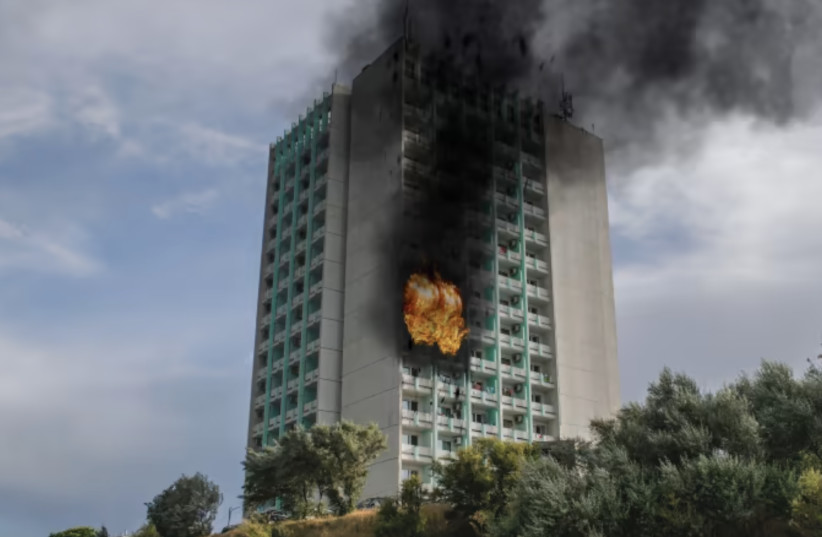 What would you do if there was a fire in your hotel room? (credit: Walla)
He added, "Make sure you stay between the second and fourth floors of the hotel – because the firemen's ladder rarely reaches above the fourth floor."
So why not book a room on a lower floor?
"Anything below that is a loophole that invites a thief," he warned. In fact, to be extra careful against burglaries, the author of the Travel Survival Guide says that guests should not say their room number out loud while in hotel spaces and should have the hotel staff write down the room number instead of saying it aloud.
He explained that, "Hotels attract thieves because they have a lot of people with valuables in the room or on them. The reception desk and the lobby are the places where they can impersonate other hotel guests. They look for people who check in alone because they can hear which room they are assigned to."
One example of this is when the receptionist says the guest is in room 301. When they see this person in a bar or restaurant, they know that room 301 is currently free and there is no way they will be caught in the act.
"Often they have simple ways of getting into rooms; sometimes it's help from the hotel employees, like getting the cleaning staff to open the door for them and make sure they're not disturbed," he explained.
So, how can you protect yourself from these risks?
He recommends that anyone who fears being the target of theft while in their room should invest in and take a wedge (stop) for the door with them on vacation. Lloyd explained, "Even if you're in your hotel room and a thief has the master key, the door wedge will stop him."