Seattle
Seattle is known for its coffee, music and pleasant weather. The city is not only known for its breathtaking natural views but also a tech hub with some of the biggest tech companies including Amazon and Microsoft resided here. Also known for its prominent coffee culture and home to Starbucks, this place is a paradise for coffee lovers. Popular spots to visit include Seattle Barista Academy, Seattle great wheel and lush green Seward park.
In Seattle, you will find some delectable dishes that you just cannot miss! There are some mouth-watering dishes and tasty dishes like Coffee, Craft Beer, and Clam Chowder and many more. Continue reading to know more.
1. Coffee
It's said that people in Seattle drink more coffee than people in any other American city. Coffee houses, sidewalk stands, drive-throughs and even delivery services are everywhere. You can even buy a cup of coffee at many parking lots. Seattle is also seen as a world center for coffee roasting, with numerous roasting companies having their headquarters there. Many coffee chains also call Seattle home.
The most popular places to try out Coffee are Preserve and Gather, Starbucks and Moonshot Coffee.
2. Craft Beer
In the 1970's, as traditional breweries grew in size to become massive producers of just a few products, microbreweries arose in the US and the UK that offered countless unique and artistic variations. With an emphasis on enthusiasm, new flavors, and varied brewing techniques, the microbrewery movement grew not in size, but in number. Craft beer as a category encompasses the wide variety of beers made at these small breweries.
The most popular places to try out Craft Beer are The Beer Junction, Craft Beer spots and Full Throttle Bottles.
3. Clam Chowder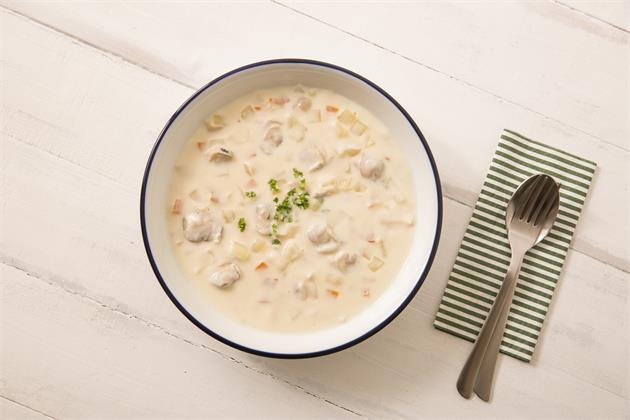 Made from a base of heavy cream, light cream, or whole milk, New England clam chowder is a thick soup made with clams, potatoes, onions and light seasoning. In Maine, soft-shell clams are used in place of the more commonly used quahogs. Some versions also include salt pork.
The most popular places to try out Clam Chowder is Pike Place Chowder.
4. Seafood
Seafood is featured in almost every culture, and dates back almost as far as historians and archaeologists can measure. Seafood can be eaten raw, boiled, fried, steamed, baked, or grilled, and are paired with many kinds of grains, vegetables, sauces, and spices. Beyond fish and shellfish, crustaceans, seaweed, and other sea plants are also considered seafood by most.
The most popular places to try out Seafood are Fog Room and Seattle Fish Guys.
5. Cream Cheese Hot Dog
The cream cheese hot dog, sometimes called the Seattle Dog, is a late-night favorite in and around Seattle, Washington. A hot dog topped with cream cheese and sauteed onions sounds a bit shocking to visitors, but locals gobble them up on game day and at the end of a night on the town. Grilled sauerkraut, relish, ketchup, and mustard also adorn this quirky, yet delicious, treat.
The most popular places to try out Cream Cheese Hot Dog are Sazón D'la Baja and Chung Chun Rice Dog.
6. Salmon
Salmon, of the family Salmonidae, is the name that is given to many species of ray-finned fish. It is native to the North Atlantic and Pacific Ocean and is also farmed intensively in many places around the world. The best tasting variety is often considered to be King salmon, also known as Chinook salmon, due to the high fat content of these fish. The flesh ranges in color from white to a deep red.
The most popular places to try out Salmon are Mecca Cafe, Ivar's Salmon House and Seattle Fish Company.
7. Ginger Beer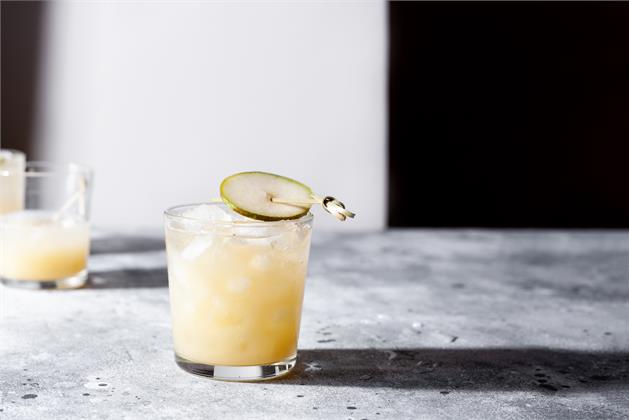 This classic ginger beer comes made with lots of fresh grated ginger, organic sugar, yeast and fresh water. Fans of ginger beer agree that this timeless hit is perfectly crafted. Brewed fresh every Monday, it comes nice and tart, not overly sweet, and without any additional flavor for one reason only: it doesn't need any! As believers in this brew, we're sure you'll love it too!
The most popular places to try out Ginger Beer is Rachel's Ginger Beer.
8. Pho
Pho is a Vietnamese soup made with flat rice noodles in clear beef broth. Thin cuts of steak, flank or brisket are added. Spices can include cinnamon, star anise, onion, black cardamom, coriander, fennel and clove. Sometimes chicken and chicken broth are used instead of the beef.
The most popular places to try out Pho is Pho Ba.
9. Scones
Scones are a popular baked treat usually made from wheat or oatmeal with baking powder used as a leavening agent. They are baked on sheet pans and are sometimes glazed with an egg wash. Most scones are slightly sweet in flavor. Scones are a basic part of the "cream tea," a light afternoon meal popular in Devon and Cornwall.
The most popular places to try out Scones are The Crumpet Shop, Amazon Go and The Six.
10. Grande Wet Burrito
The burrito, perhaps more than any other food, has come to be the symbol of Mexican-American cuisine. In fact, its cultural stronghold in the United States is larger than in Mexico. This is especially true of Southern Mexico, where burritos are less popular. The Grande Wet Burrito honors this cultural tradition. It comes filled with juicy steak, served fajita style, & wet.
The most popular places to try out Grande Wet Burrito are Gorditos and Sazón D'la Baja.
11. Hot Chocolate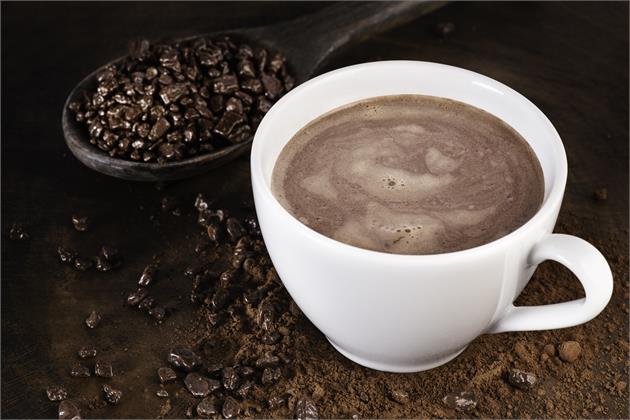 Hot Chocolate is a hot drink made from shaved, melted chocolate or powdered cocoa with an added sweetener mixed and heated with either milk or water. Hot Chocolate is traditionally topped with a dollop of whipped cream, marshmallows or salty graham crackers. When made with melted chocolate, Hot Chocolate is also sometimes called drinking chocolate. Drinking chocolate is known to be thicker and less sweet than traditional Hot Chocolate.
The most popular places to try out Hot Chocolate are Chocolati Cafe and Hot Cakes.
12. Doughnuts
Doughnuts are deep-fried dough, usually shaped in a ring, and topped with frostings, sugar, chocolate, sprinkles or other items. They can also be made without a hole and filled, or fried in a ball shape (doughnut holes). The dough is made with flour to which water, eggs, milk, sugar, oil, shortening, leavening agents or other flavors may be added.
The most popular places to try out Doughnuts are Top Pot Doughnuts and Family Donut.
13. Garlic Fries
Garlic Fries are a quintessential American dish made with french fries tossed in olive oil, chopped garlic, parsley and salt. Garlic Fries were introduced in 1994 at San Francisco's Candlestick park by Dan Gordon and Dean Biersch, local San Jose beer brewers of Gordon Biersch fame. Garlic Fries were an instant classic and immediately topped concession sales at the ballpark.
The most popular places to try out Garlic Fries are Garlic Crush (Seattle) – Formerly "Mediterranean Express", Applebee's Grill + Bar and Kidd Valley.
14. Piroshkies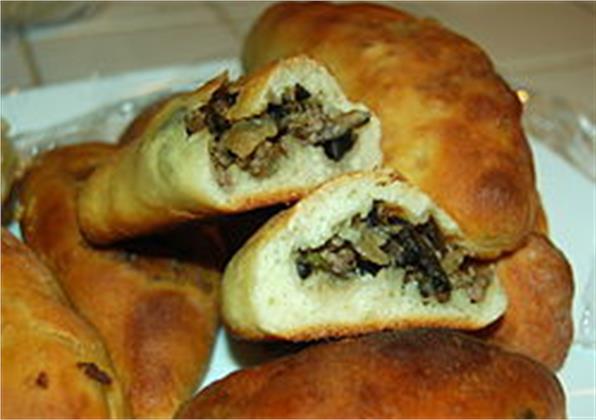 Piroshkies are delicious meat filled pastries from Russia. Made with ground beef and seasoned with salt, black pepper, and dill, Piroshkies make a great starter appetizer for an evening meal, a light but filling lunch, or better yet, the main course for dinner! Handheld pies of goodness with variations as diverse as the Eastern Europe's culture, Piroshky recipes have been passed down from generation to generation. Don't let this delightful dish get past your taste buds while on your travels!
The most popular places to try out Piroshkies are Piroshki on 3rd and Piroshki On Broadway.
Book affordable flights to Seattle now!