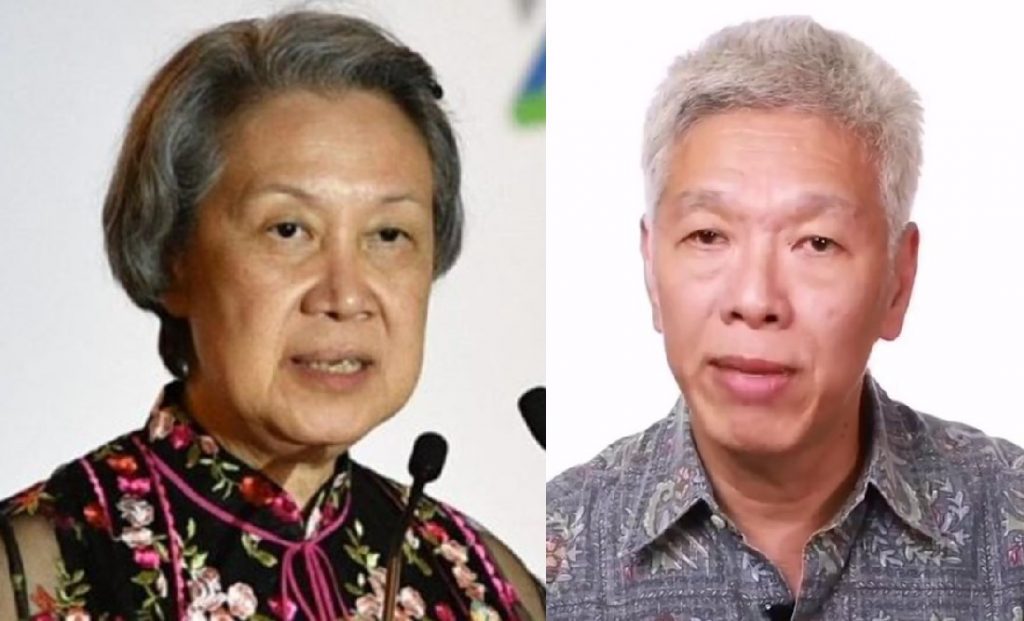 SINGAPORE: Rumours are rife that Singapore may be headed for another Lee family face-off, perhaps as soon as this year. This time, however, the feud may spill into the political arena if certain reports are to be believed.
According to sources that spoke to the Asia Sentinel, two prominent members of the late Lee Kuan Yew's family may run for the next Presidential Election, which is set to take place this year.
The role of the President of Singapore has seen critical changes over the years and today, the President is largely a ceremonial figurehead. Despite this, the ruling People's Action Party (PAP) has historically been very concerned as to who will occupy the President's seat. Past presidents have included former PAP Members of Parliament (MP) and the qualification criteria for the 2017 Presidential Election was changed before the election, paving the way for a sitting PAP MP to become President without competition.
The next Presidential Election also comes at a time of some political uncertainty. Prime Minister (PM) Lee Hsien Loong, the eldest son of Lee Kuan Yew, is set to hand over the political reins to his successor Deputy Prime Minister Lawrence Wong. While he will still have a large say in the way the nation is run in his new role as Senior Minister, all the cogs in the establishment's machinery must run smoothly for the PAP to continue wielding the power it does today.
Although limited, the executive powers the President holds are therefore very important to the PAP. Former President Ong Teng Cheong was allegedly stonewalled when he tried to get information about the national reserved and he told Asiaweek in 2000 that he felt "a bit grumpy" that the Singapore government thwarted his attempts to do so.
This may be why we may see someone very close to the PM in the next Presidential race: his wife, Ho Ching.
Mdm Ho served as the Chief Executive Officer (CEO) of Temasek for close to 20 years, from 2004 to late-2021. She now serves as Chairperson of Temasek Trust, the philanthropic arm of the Singapore sovereign wealth fund. The biggest question, aside from questions of potential conflict of interest, when Mdm Ho led Temasek was the question of her salary as CEO – a question which remains a state secret, to date.
Asia Sentinel reported: "Rumors that Ho Ching may run have been making the rounds for weeks, but there is no confirmation of this. An Asia Sentinel email query to the prime minister's office remains unanswered."
The same publication has reported that she may face stiff competition from her own brother-in-law, Lee Hsien Yang. The younger Mr Lee is a member of the Progress Singapore Party, an opposition party led by former PAP backbenchers. He did not contest the last general election in 2020 but publicly supported the opposition in their campaigning efforts.
One source told Asia Sentinel, "Lee Hsien Loong was hugely upset by Ong Teng Cheong asking questions on the reserves.
"It must be Lee Hsien Loong's nightmare if Hsien Yang were to be in a position to do the same. Hsien Yang has the profile and independent-mindedness that would make him a very persuasive candidate to the population who wants a check and balance on the PAP."
Another source who also declined to be named told the same publication, "As Singapore is doing so badly under Lee Hsien Loong and is adrift, many Singaporeans yearn for the good times under Lee Kuan Yew. Hsien Yang represents that, so he is very popular on the ground. That is what Lee Hsien Loong is fearful of."
The independent news platform said, "…if Hsien Yang were to become president, he would have the power to frustrate the government in some respects. He was reached by email at an undisclosed location overseas but declined to comment."
If Mr Lee were to throw his hat into the ring, it would effectively turn his longstanding feud with his elder brother political.
The dispute spilled into the public domain in 2017 when Mr Lee and his sister Dr Lee Wei Ling accused PM Lee of abusing his power as prime minister to advance his own political interests and undermine the legacy of their father.
The feud centred around the fate of the family home on 38 Oxley Road, where Lee Kuan Yew lived for many years and where he passed away in 2015. The younger siblings alleged that PM Lee was seeking to preserve the house against their father's wishes and use it to bolster his political credentials.
PM Lee denied the allegations and defended his actions as prime minister, while his siblings continued to publicly criticize him. The dispute was eventually resolved through a private family settlement in 2019, which saw Lee Hsien Loong agreeing to respect his father's wishes and allow the house to be demolished after his death.
Describing the family feud as being in "abeyance," PM Lee said in 2018, "I'm not sure if it's solved," before adding that he was still saddened by the dispute over the siblings' family home, but expressed hope that relations with his siblings will improve in future, when "emotions have subsided."
He added: "Perhaps one day, when emotions have subsided, some movement will be possible."
Taking issue with his brother's words, Lee Hsien Yang hit back: "Our brother says he is unsure that the feud is solved. Notwithstanding his public statements, Hsien Loong has made no attempt to reach out to us to resolve matters in private.
"Meanwhile, the Attorney General is busy prosecuting Hsien Loong's nephew for his private correspondence. The AGC's letters make repeated reference to the family feud."
Mr Lee's son, Li Shengwu was subsequently found guilty of contempt of court and fined S$15,000 plus being ordered to pay S$8,500 for costs of proceedings and another S$8,070 for disbursements after being found guilty of contempt of court for a private friends-only Facebook post he made referring to the feud, in which he had said that "the Singapore government is very litigious and has a pliant court system."
Mr Li, a renowned assistant economics professor at Harvard University who was awarded the prestigious Sloan Fellowship just a few days ago, paid the fine but did not attend the hearing. Last July, he wrote on Facebook that "there's a substantial risk that my uncle, the Prime Minister, would find an excuse to imprison me were I to return to Singapore. He likes to relitigate old disputes. My uncle has a habit of suing his critics in Singapore courts."
He added, "I now reside in Cambridge, MA, and have a green card. It's gutting to be unable to return home, and to watch from afar as Singapore slides steadily further into authoritarianism."
His mother and Lee Hsien Yang's wife, Lee Suet Fern, was also suspended from her legal practice for 15 months for misconduct in November 2020 relating to Mr Lee Kuan Yew's last will, although the judicial panel that oversaw the case noted that the late elder statesman was "content' with his last will.
The post Will Lee Hsien Yang and Ho Ching face off at the next presidential race? appeared first on The Independent Singapore News – Latest Breaking News