With Blizzard's upcoming Diablo IV set to send players into the depths of hell this coming 6 June, there are certainly many heroes waiting to take on the challenge. And to sweeten the deal, those interested can get an early look at just what to expect in the full release of Diablo IV when it enters Early Access and an Open Beta Weekend.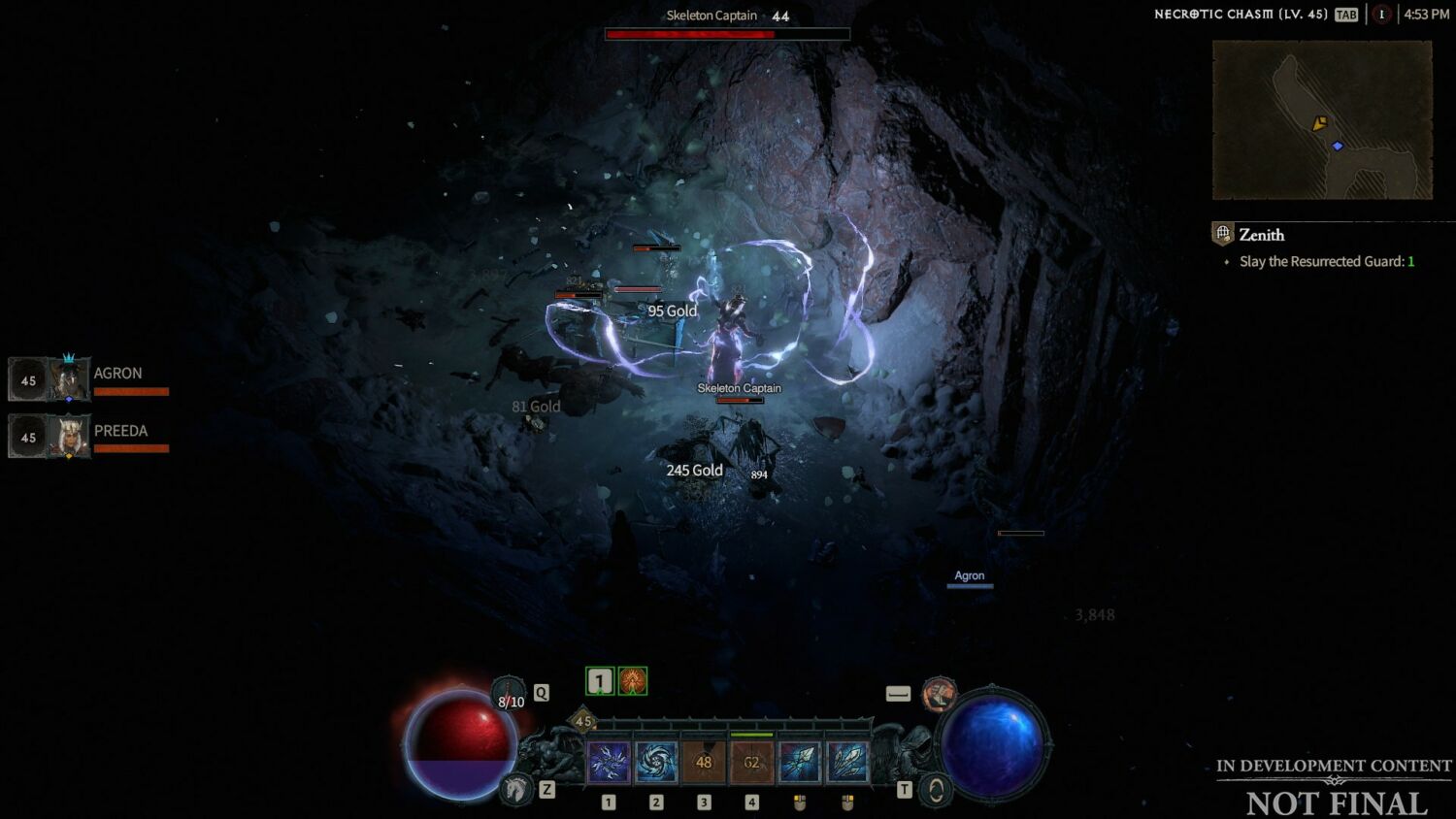 For the first time, players in a variety of regions will be able to jump into Diablo IV on PC, Xbox One, Xbox Series X|S, PlayStation 4, and PlayStation 5. Consumers who have already pre-ordered Diablo IV will get Early Access to the Beta starting from 17 to 19 March, whereas the Open Beta will become open to all the following week from 24 to 26 March.
In this preview, the focus will not be on the endgame, but rather a deeper look into the early game of Diablo IV, which includes the Prologue and the entirety of Act 1 with a level cap of 25. No one is stopping you from constantly killing demons even after hitting the cap though. There will also be various quests to complete, and plenty of delicious loot to collect.
For those needing some help to access the Diablo IV beta, here's what you'll need to do with your Early Access Beta code:
Go to the website and log in or create your Battle.net account.  
Enter your code and select your gaming platform and region (if applicable) from the drop-down menu.  
Be sure to check your selections before clicking the Redeem button. 
A success page will confirm that your code was valid and claimed to the account.  
Watch your Battle.net account email for a platform-specific code. This will be emailed to you with new instructions shortly before Early Access to the Open Beta begins.
Before the action begins, be sure to also tune in to the first Developer Update live stream of 2023, which will take place on 28 February at 11 AM PST/ 1 March at 3 AM SGT. Lead world designer Art Peshkov, lead systems designer Meng Song, and game director Joe Shely will be talking more about the game's Stronghold and Armor systems, and Open Beta details for Diablo IV.
Jake is a full-time trophy hunter and achievement gatherer on consoles, and part-time Steam Sale victim. He has a thing for Batman and awesome statues, and running out of space for both. Send help.
The post Unleash Hell As Blizzard Reveals 'Diablo IV' Open Beta Access Details appeared first on Geek Culture.