Wong finishes in top 100 at Cross Country Worlds a week after Standard Chartered Hong Kong Marathon.
The 27-year-old is 'under a lot of pressure' with Nike providing 'unsuitable' training gear and unwilling to terminate deal
Hong Kong multiple record holder Wong Wan-chun finished in the top 100 at the World Athletics Cross Country Championships at Mount Panorama in Bathurst, Australia on Saturday, despite dealing with a sponsorship issue that is threatening his running career.
There were 118 participants, with 109 finishing the 10-kilometre course in gruelling hot weather, with the 27-year-old Wong coming home 93rd in 36 minutes and 36 seconds, nearly three minutes faster than he did in the 2019 edition.
Uganda's 22-year-old Jacob Kiplimo, the world record holder for the half marathon and the Tokyo Olympic 10,000m bronze medallist, won the race in 29:17.
Do you have questions about the biggest topics and trends from around the world? Get the answers with SCMP Knowledge, our new platform of curated content with explainers, FAQs, analyses and infographics brought to you by our award-winning team.
He beat out his countryman and defending champion Joshua Cheptegei, who finished third in 29:37, and Berihu Aregawi, who took second place in 29:26.
Avinash Mukund Sable of India, the Commonwealth Games 3,000m Steeplechase silver medallist, was the first Asian to cross the finish line, coming home 35th in 31:43.
"If it weren't for the sponsorship issue, which put him under tremendous pressure, we are quite certain that he could finish in a much better time," Wong's manager Queenie Soo said.
Wong – who earned a spot in the race thanks to a 10km time of 29 minutes and 27 seconds on the Gold Coast last July – was looking to improve on his time last year, when he finished 135th in 39:35.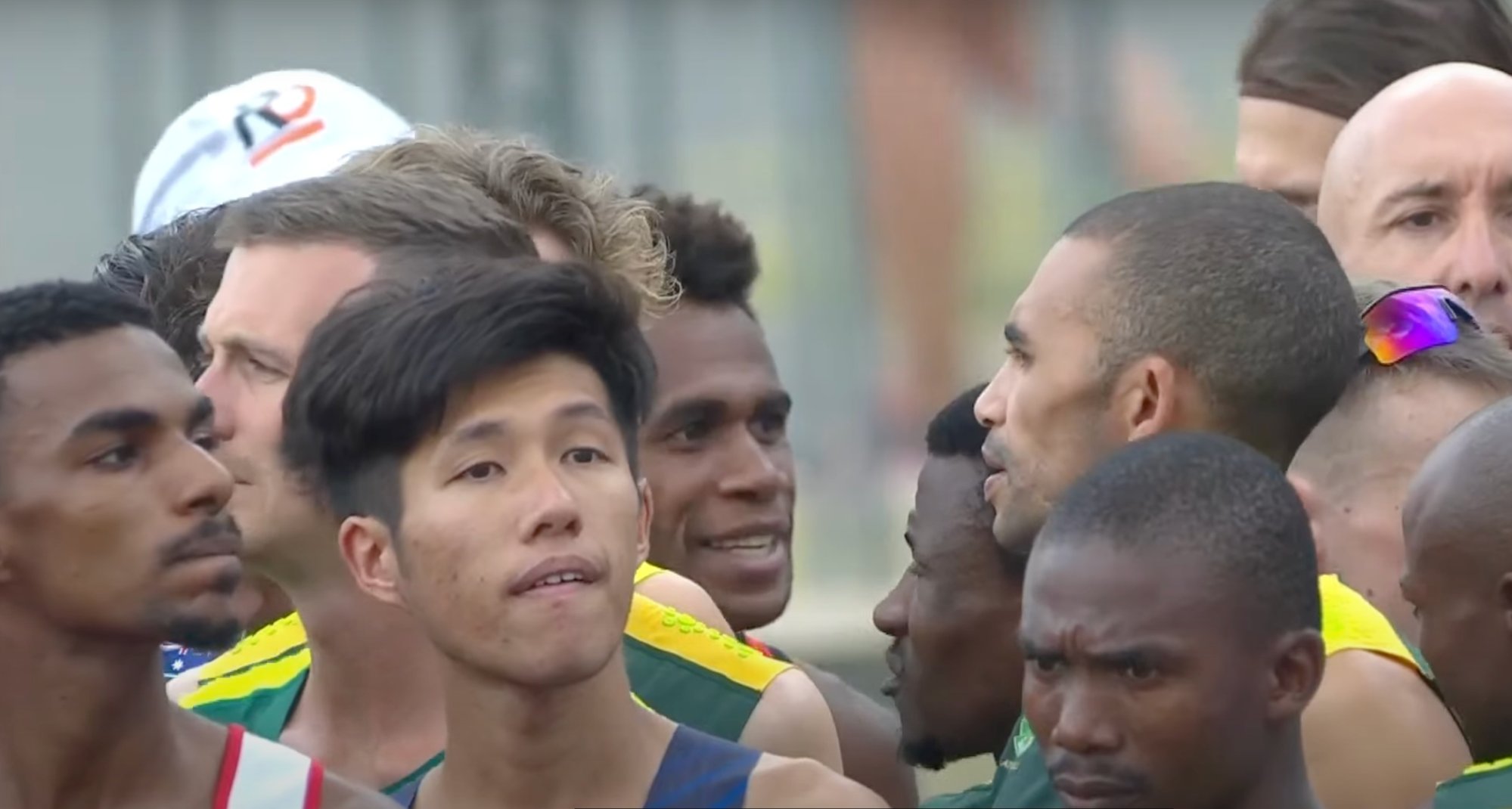 Holding four city records in the 5,000m, 10km, 15km, and half-marathon, he finished the Standard Chartered Hong Kong Marathon last Sunday in 2:25:59 and is aiming to qualify for the Olympic Games in Paris.
But soo said the training gear provided by Nike is insufficient to help him prepare to earn a spot in Paris.
He is currently contracted to Nike, but wrote to them in January asking to terminate his deal. They replied this month, saying he has no right to do so, which has prevented him from signing contracts with new partners.
"We found that the gear they [Nike] provide is not suitable for Wan-chun, so we tried another brand," Soo said.
Wong recently wrote on Instagram that he was "under a lot of pressure" because of the branding issue. "I've tried to talk to the other side to find a solution, but all I got was a response that they didn't take it seriously," he said.
"At the age of 27, I can't afford to ignore my living. I want to pursue higher and more ambitious goals as a full-time athlete. I'm hoping to get this resolved as soon as possible so I can get back to training and preparing for the race in April."
He is expected to run two longer distance races in April – the Berlin Half Marathon on April 2 and the Hamburg Marathon three weeks later – but his plans may change if the sponsorship issue is not resolved.
"Actually, we've already arranged for Wan-chun to train with a Berlin Marathon team while we're in Germany, but everything costs a lot there, and it all depends on whether we can get enough sponsors to cover the expenses," Soo said.
In the senior women's race, Letesenbet Gidey, a multiple world record holder in the 5,000m, 10,000m, and half marathon, took the lead on the final lap but collapsed with less than 100m to go, and was eventually disqualified when she was illegally helped to her feet and stumbled over the finish line.
Kenyan Beatrice Chebet, the current World Championships 5,000m silver medallist, topped the podium in 33:48, followed by Ethiopian Tsigie Gebreselama in 33.56, and Kenyan Agnes Jebet Ngetich in 34.00.
More Articles from SCMP
China military: PLA sends H-6K bomber on long-range joint drill over South China Sea
'Prejudice and ignorance': China goes on offensive, turning up criticism of US downing of balloon
On the front lines of Ukraine war: tech and social media
Why Bangladesh's Dhaka Art Summit is an inspiration for the world with its focus on local communities and accumulated learnings
This article originally appeared on the South China Morning Post (www.scmp.com), the leading news media reporting on China and Asia.
Copyright (c) 2023. South China Morning Post Publishers Ltd. All rights reserved.