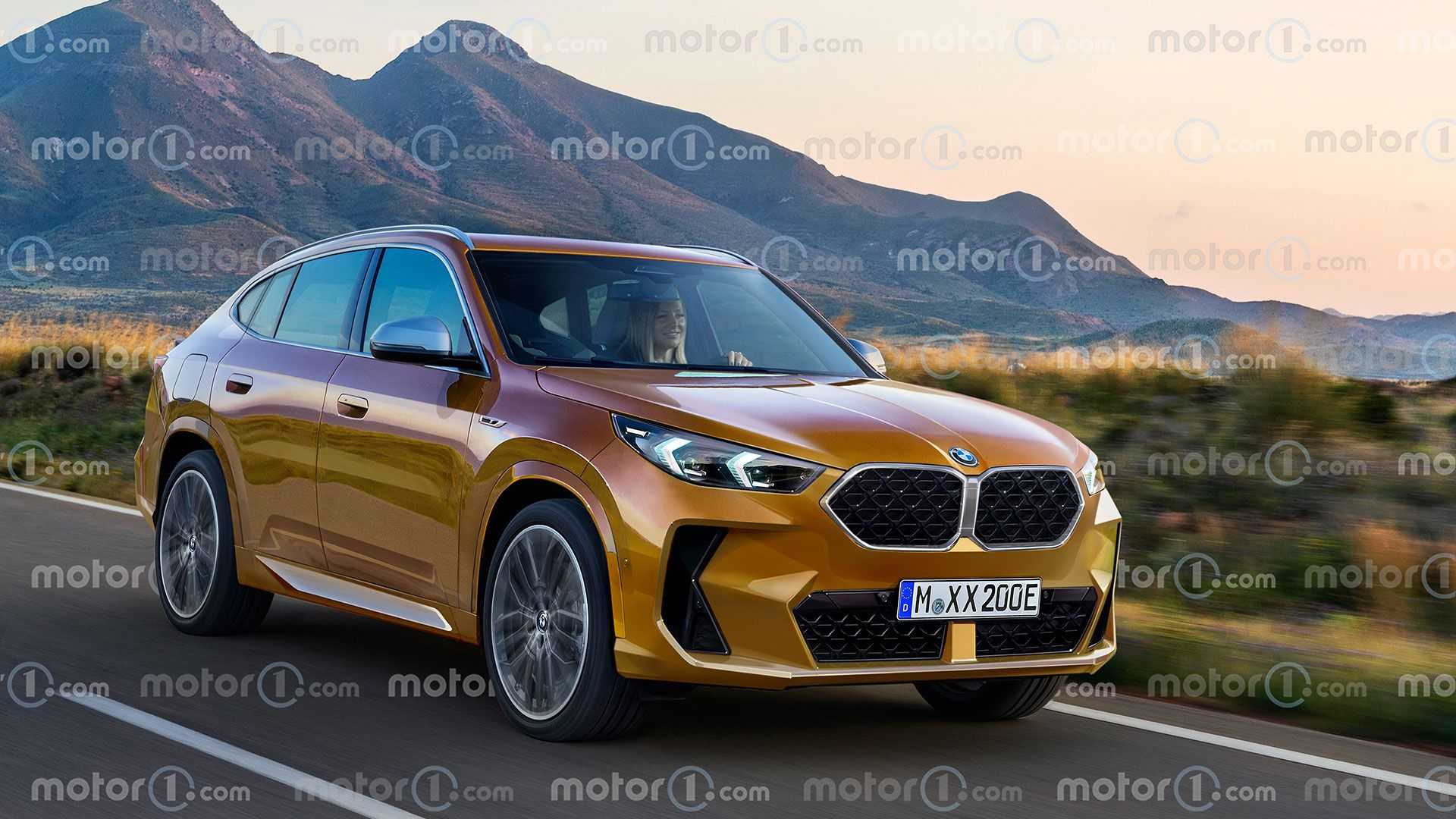 There are big changes on the way for the new X2, like tweaked styling and a new, electric variant.
A second-generation BMW X2 is on the way. After seeing lots of spy shots of it, Motor1.com created this rendering to imagine how the coupe-inspired crossover looks when the camouflage comes off. We don't expect the German brand to introduce the new model until late 2023.
Sleeker And Longer
The new X2 will have the arching roofline from its larger siblings – the X4 and X6. It adheres to BMW's tradition of using this shape on crossovers with even-numbered model names.
We expect the front end to be similar to the latest X1. However, our rendering gives the nose a more angular shape for the grille by incorporating pointy edges to each side. The lower fascia has a different look than this model's boxier sibling. The designers would give the various trim levels exclusive details to this area to differentiate them.
When looking at the X2 from the side, you can see the roof's flowing shape. The design means less cargo space in the rear than the X1 but gives the crossover a sleeker appearance.
The latest X1 is 1.7 inches (4.32 centimeters) longer, 0.9 inches (2.29 centimeters) wider, and 1.7 inches taller than the previous generation. Since the two vehicles share so many parts, we expect the next-gen X2 to be a bit bigger than the current one, too.
Lots Of Powertrains
Buyers will have quite a few choices for what motivates their new X2. Gasoline, diesel, plug-in hybrid, and electric variants are on the way. Although, some regions might not get them all. For example, don't expect to be able to get a diesel engine in the United States.
The new X2 likely shares powertrains with the latest X1 and 2 Series Active Tourer in Europe. Folks wanting an EV can look forward to the iX2 (spied below). It should get the iX1's two-motor setup that produces 313 horsepower (230 kilowatts) and 364 pound-feet (494 Newton-meters). In Europe, the 64.7-kilowatt-hour battery provides as much as 272 miles (438 kilometers) on a charge.
All combustion-powered variants of the X2 would come with an automatic gearbox. Depending on the model, buyers would be able to select front- or all-wheel-drive configurations.
Don't expect all the variants of the new X2 to debut at the same time. For example, BMW hasn't yet premiered the performance-oriented X1 M35i as of this story's publication, but we have spy shots of it. The same staggered launch strategy should be the case for this coupe-inspired crossover.
More BMW X2 Spy Shots:
Next-Gen BMW iX2 Spied Parked At Tesla Charging Station