Image: Candlelight
Bored of the same old flowers and dinner date? This Valentine's Day, impress your other half with a dreamy evening at CHIJMES Hall, where you'll be serenaded by the talented Vocalise String Quartet. Or if your couple resolution was to get fit for 2023, then work up a sweat at PAssion Wave's dragon boat and kayaking tryouts!
Read on, pick an activity (or two), and bond with boo.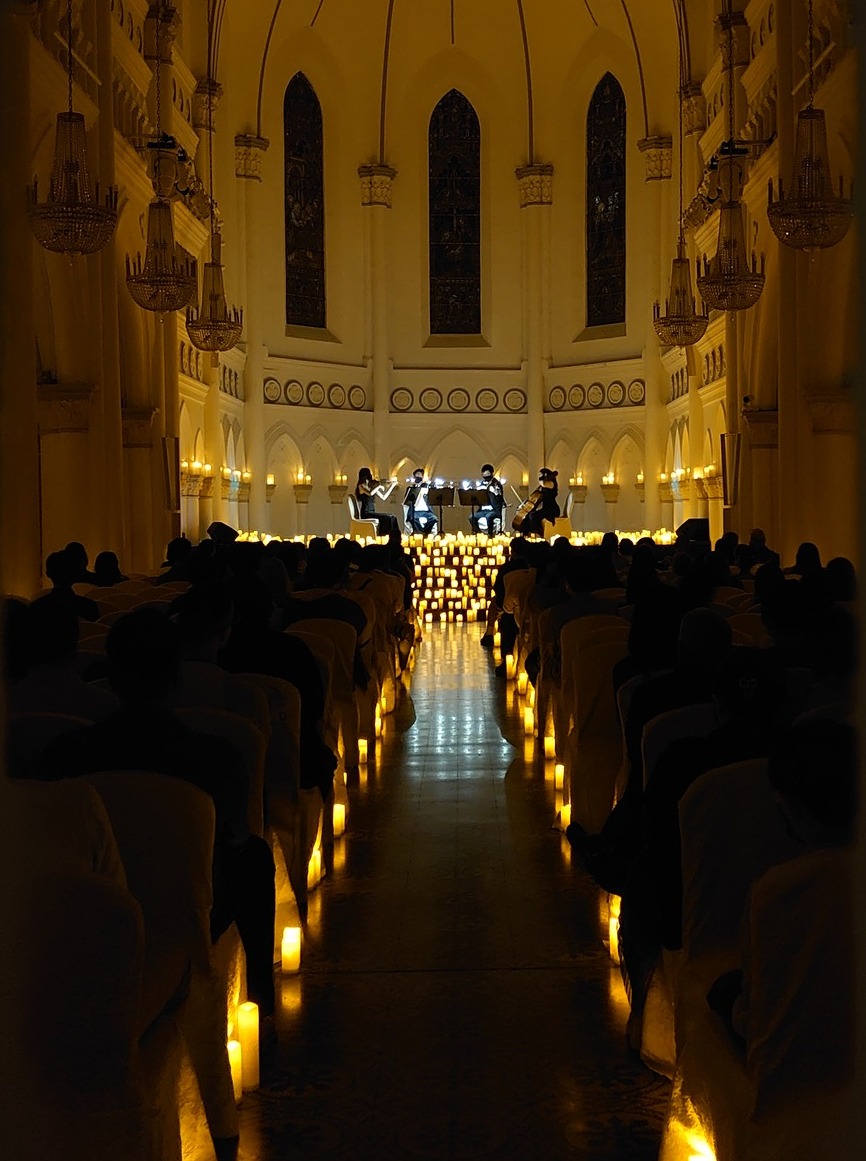 Image: Facebook/@Jun Toh
1. Candlelight Concerts' Valentine's Special
Take my hand. Take my whole life, tooooo. You may be tempted to start belting out the lyrics to all the love songs you will hear, and who can blame you? Treat bae to a special evening at Candlelight Concerts's Valentine's Day Special, featuring all the cheesiest love songs you can think of. Bask in all the romantic vibes while the accomplished Vocalise String Quartet lulls you and your date into a happy daze.
Who knows, CHIJMES Hall might just become your proposal or wedding venue.
Located at: 30 Victoria St, #01-28 CHIJMES, Singapore 187996
13 & 14 February 2023
Find out more here
Image: PAssion Wave @ Sembawang
2. Pair-ddling in the groves with PAssion Wave @ Sembawang
If even swamp-dwelling Shrek can find love, you can too! Try paddling with bae out in the mangroves of our lush Northern coast. Not only will you work up a sweat, you can also discover an oft-unexplored part of Singapore – think: kayaking through winding and scenic flooded forests, learning about the flora and fauna there, and how the entire ecosystem functions.
Located at: 60 Jalan Mempurong, Singapore 759058
19 February 2023
Find out more here
Image: PAssion Wave @ East Coast
3. Miniature Clay Art at PAssion Wave @ East Coast
How about making kawaii food clay art pieces together to deco your home? For this couple activity, let your creative juices flow: whip up (or mould) local and international food items such as a traditional kopitiam set, a Nyonya kueh platter, or even atas French pastries and a burger meal.
Located at: 1390 ECP, Singapore 468961
18 February 2023
Find out more here
Image: Unsplash | Markus Spiske
4. Flex your green thumbs at PAssion Wave @ East Coast
If you love farm-to-table concepts, then you can start experimenting for your next home-cooked meal! For this class, twiddle your green thumbs and learn how to grow nutritious microgreens at home successfuly in just a week. To continue growing your knowledge, join an exclusive Facebook group comprising other aspiring home gardeners.
Located at: 1390 ECP, Singapore 468961
25 February 2023
Find out more here
For the latest updates on Wonderwall.sg, be sure to follow us on TikTok, Telegram, Instagram, and Facebook. If you have a story idea for us, email us at [email protected].