A video showing a woman's current and former husbands getting along as they help prepare a family meal has gone viral online in China
However, it has left social media observers divided, with some saying the scene is inspiring while others question the truth of the situation
A story about a Chinese woman's current and former husbands getting along with each other like they are family has trended on mainland social media.
In a video posted by the woman's daughter from Heilongjiang province in northeastern China, her biological father and stepdad celebrated a family get-together at her home on February 5 during the Chinese Lantern Festival, Star Video reported.
The video showed the two men busy in the kitchen with dinner, one glazing a fish with sauce while the other chopped vegetables.
Do you have questions about the biggest topics and trends from around the world? Get the answers with SCMP Knowledge, our new platform of curated content with explainers, FAQs, analyses and infographics brought to you by our award-winning team.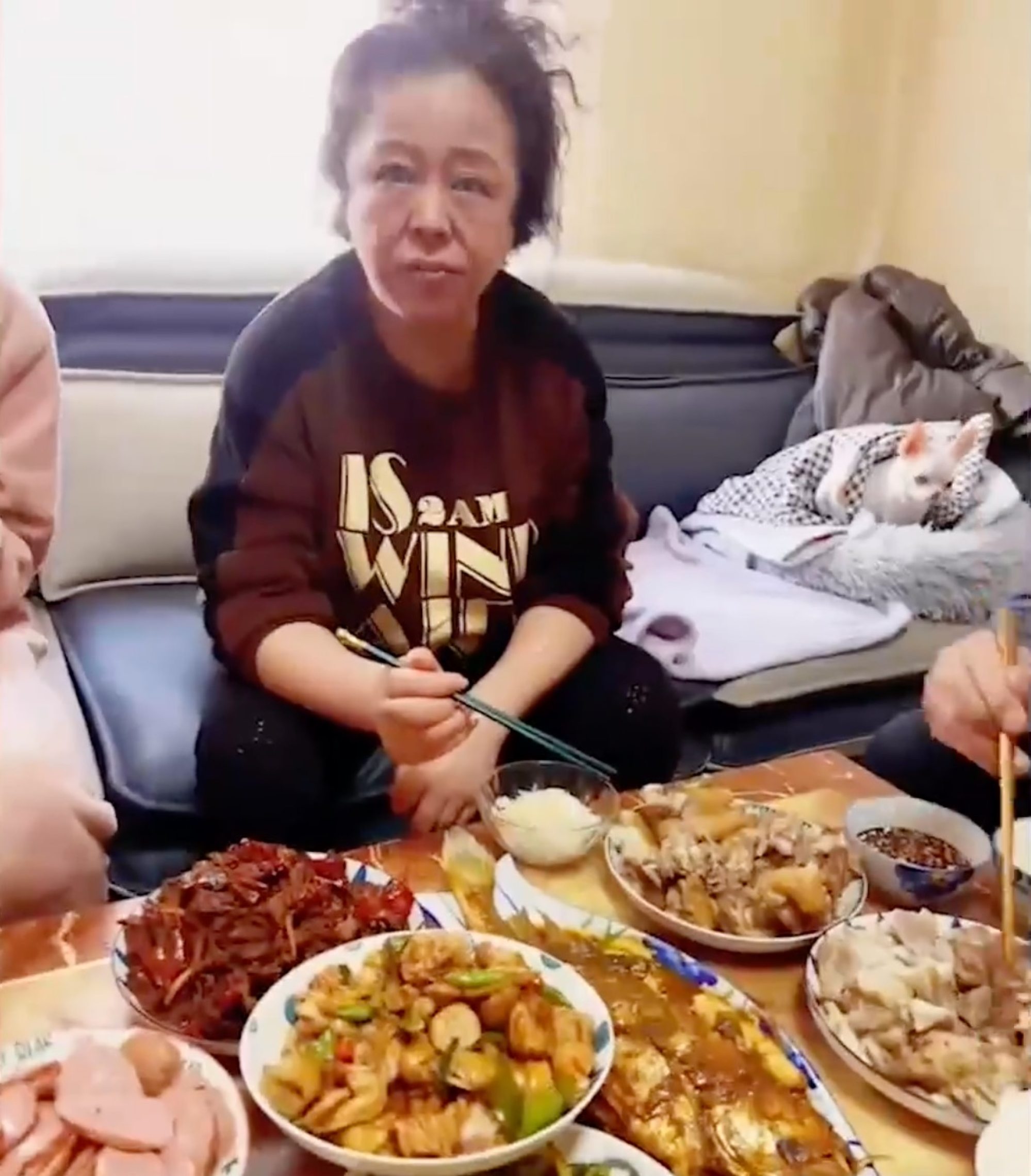 "The ex-husband is cooking, while the present husband is giving a hand on the side," the daughter said in the video.
Later, when the meal was ready and the dishes were on the table, her mother walked out of her bedroom and sat on a lounge chair.
"Time to call your two husbands to dinner," the daughter jokingly said to her mother.
The two men, who had finished their work in the kitchen, then entered the living room, with the family seated around a table and the two sitting next to each other.
The news report didn't disclose details about the woman's two marriages. However, it said that the woman and her ex-husband have gone on to start new families that get on well with one another.
The story divided opinions on mainland social media where some people were envious of the family, but some questioned its authenticity.
One person who approved of the family's dynamic said: "I like the family's way of building a tolerant relationship, which is better than keeping a toxic attitude."
Another person commented: "This woman is very smart and wise."
One person questioned the scene in the video: "Does it really exist? I just can't understand why and how they can work it out."
Another person asked: "Is it possible that the woman is still in love with her ex-husband, or vice versa?"
Late last year, the National Bureau of Statistics released data showing that in 2021, there were 2.84 million couples who had divorced in China. The provinces with the most couples filing for divorce were Henan, Sichuan and Shandong.
More Articles from SCMP
Chinese scientists look to AI to dodge space junk in crowded near-Earth environment
China's youngest millennials told they're too old for jobs, and elder Gen Z workers are next
Huawei CFO Meng Wanzhou to take turn as rotating chairwoman in April as embattled Chinese tech giant faces increased US pressure
Alibaba to speed up construction at latest phase of its global headquarters in Hangzhou amid more support from local government
This article originally appeared on the South China Morning Post (www.scmp.com), the leading news media reporting on China and Asia.
Copyright (c) 2023. South China Morning Post Publishers Ltd. All rights reserved.