Ready for the weekend? Here's what you can look forward to this week.
1. Chatuchak Night Market Singapore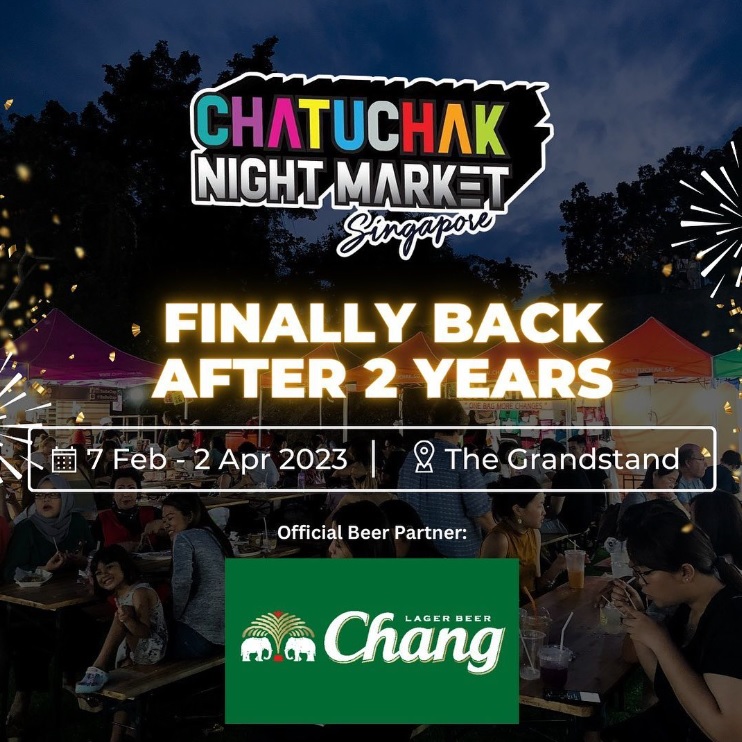 For the first time since the pandemic, Bangkok's famous Chatuchak Night Market is returning to Singapore. This second edition of Chatuchak features over 60 vendors flying in from Thailand to bring you the best of authentic Thai cuisine, clothes, fashion merchandise, knick-knacks and much more.
Till 2 April 2023
Find out more here
2. KidsFest Singapore 2023
KidsFest is back with three weeks of world-class, family-friendly theatre performances. Bringing to life characters from well-loved children's books, this festival present stories vividly on stage to nurture children's interest in reading and literature.
Till 26 February 2023
Find out more here
3. Fly High
The Singapore Repertory Theatre opens its 2023 season with a new show that integrates aspects of STEM to create a dynamic, funny and lyrical performance.
Fly High tells the story of two friends who decide to build their own flying machine. Incorporating physical theatre, comedy, original songs, and puppetry, this show will take you on a whirlwind tour through the basics of aerodynamics and friendship.
Find out more here
4. 29Rooms
Immerse yourself in the international debut of selfie museum 29Rooms. Created in collaboration with artists, creators and the community, 29Rooms: Lost & Found has 29 interactive spaces open for all to pause, laugh and wonder. Step in and discover sensorial experiences designed for surprise and contemplation, celebration and reflection.
10 February to 16 April 2023
Find out more here or here
5. Growing Home
Explore a one-of-a-kind interactive arts experience at One Punggol this weekend. The National Arts Council's (NAC) "Growing Home: A Showcase about The Arts Plan and You" roadshow invites you to explore the limitless possibilites of NAC's The Arts Plan, which charts the path of Singapore's arts and culture sector over the next five years.
This vibrant and interactive pop-up offers a bite-sized rendition of the works on display during Singapore Art Week, with a series of impactful art installations and inspiring collaborations by 50 artistic talents.
10 to 12 February 2023
Find out more here
For the latest updates on Wonderwall.sg, be sure to follow us on TikTok, Telegram, Instagram, and Facebook. If you have a story idea for us, email us at [email protected].